To update the products price, products quantity and stock status  - use the Synchronize command in the Welcome page of the Doba Addon.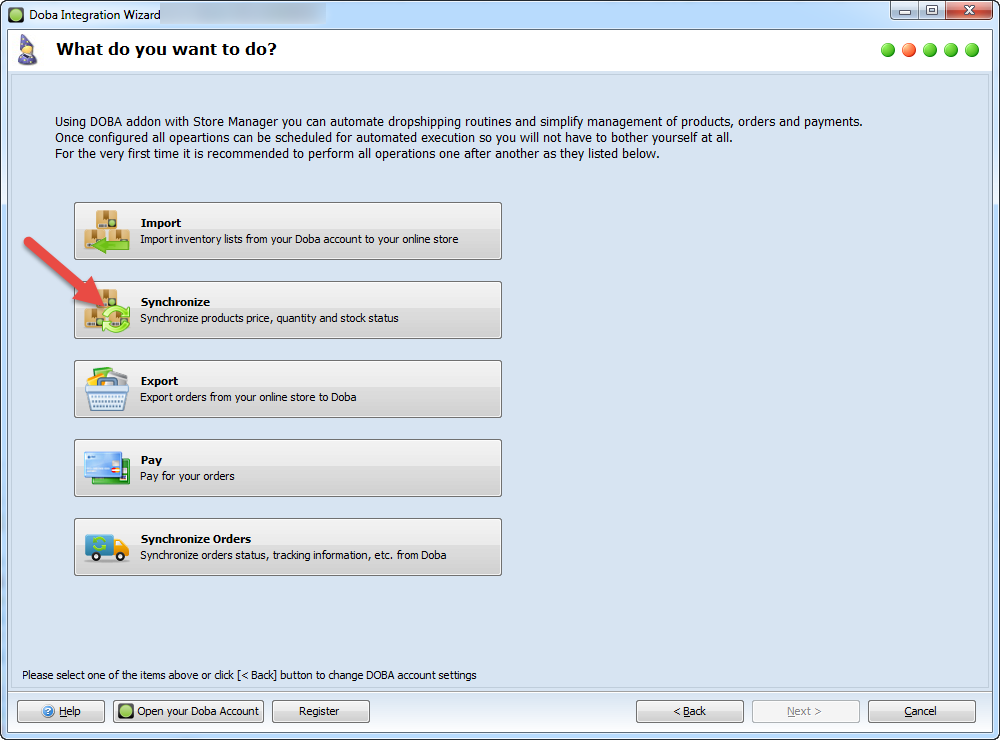 On the next step you have an opportunity to configure the main details relating to the products price value and their quantity.

General settings:
Select field containing Doba items ID (there you can select an existing field or create the new one).

Set 'Out of Stock' status if quantity less than specified (1 by default) .

You can refresh your products catalog and remove the items which are not longer available on Doba by checking the appropriate checkbox in the general settings area.


Price settings:


Price calculation methods:
Use item price
Increase item price by %
Decrease item price by %
Use MSRP (Manufacturer's Suggested Retail Price)
Increase MSRP by %
Decrease MSRP by %

Use formula to calculate price



If you choose variant with the price formula attracting, you should specify an arithmetical expression to change the price value after synchronization. Use the right mouse button to open the price macros required for formula and choose the necessary one.

Set for selected macros an appropriate action using the allowable mathematical characters as '+', '-', '/' and '*' .  

More information about expressions you

can find here

Example: [price_purchase] * 1.5 means that the result of an expression is a value "price_purchase" + multiplied by 1.5 . To check the formula correctness helps the appropriate button on the right:

2. If sale price < MAP (Minimum Advertised Price) than set Sale price = MAP




3. Increase sale price to end with ,95 - by default (allows to setup specific values)



Also you can select or save configuration to be able to use it in the next process in Addon. 




To add new or rename the existing configuration you can hit the following options in the lower field:



To setup automated scheduler use 'Add Task to Scheduler' button. Fill the form with necessary details, such as: email address (the address, on which the summary results of the automated task will be received),

period of time (the period, when the task should be performed: once, daily, monthly and weekly) and time of the execution.

Do not forget to press 'OK' to save your entries.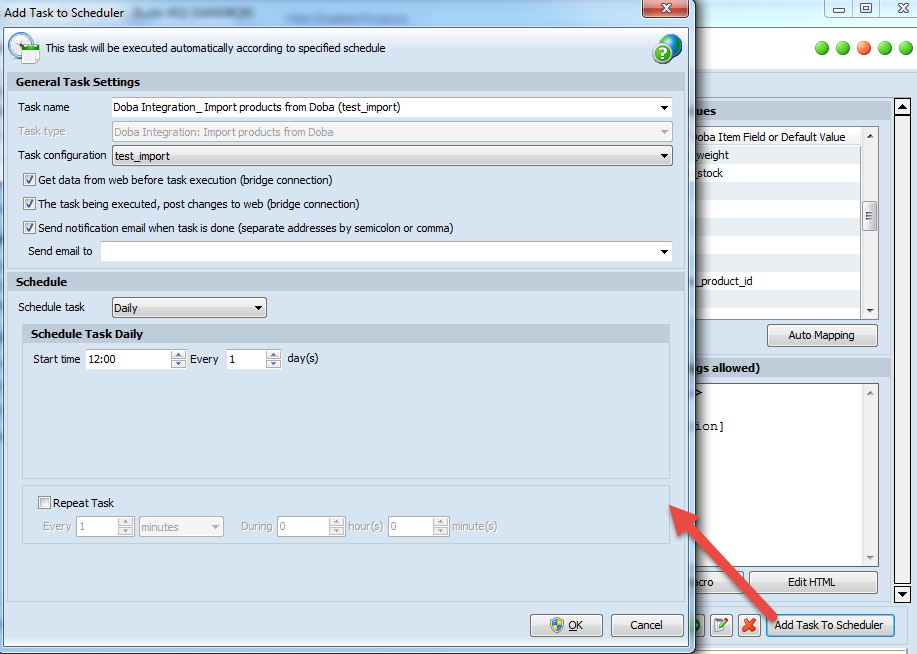 If all is set up correctly, click on the 'Update inventory' button to start synchronization.